Approved By: PCI, New Delhi | Affiliated To: CSVTU, Bhilai(C.G.)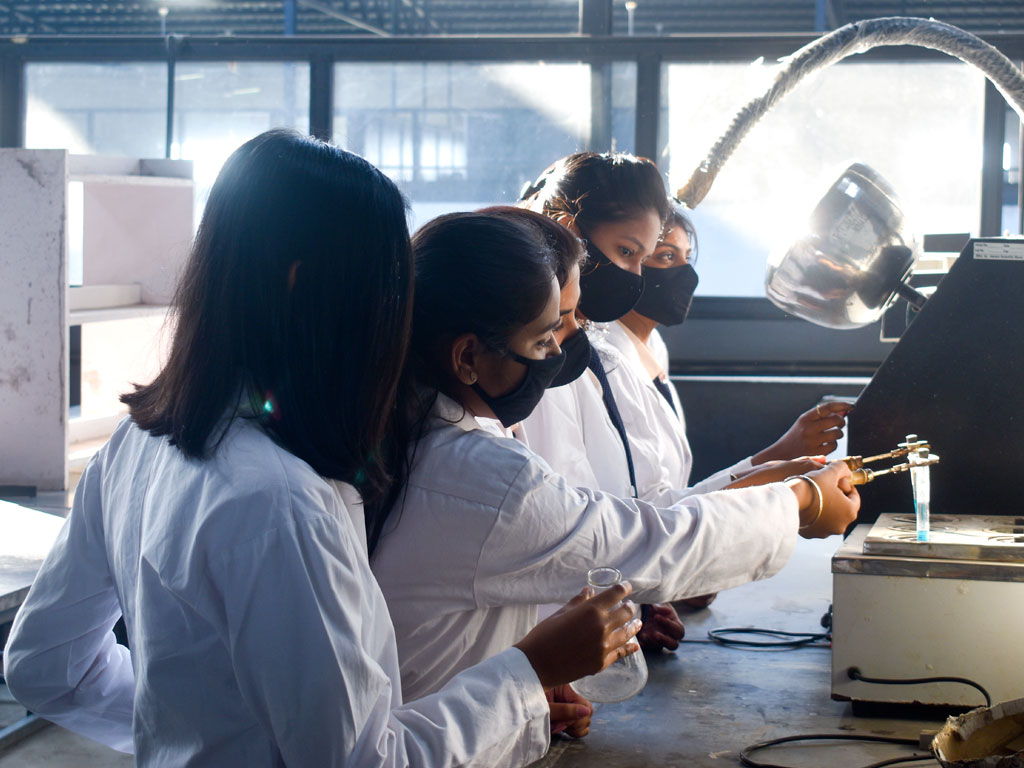 LCIT School of Pharmacy
LCIT School of Pharmacy, Bilaspur started this institution with the mission to build a value-based multicultural learning environment, rational and independent thinking, create Genius intact with scientific ethics & cultural values, to ensure our institute ignites the creative genius in youth, to inspire to be a good human being with a philanthropic mind.
Our vision is to make LCIT School of Pharmacy, Bilaspur one of the leading colleges in the country. We believe in providing a world-class education to the students without any bias to caste, creed, socio-economic status, or religion, and to inculcate life skills to cope with changes and challenges. We believe in developing holistic personalities in students and preparing global citizens committed to social change.
Our Programs
LCIT SOP, one of the premier institutions provides professional courses in Pharmacy.
LCIT SOP started offering Bachelor of Pharmacy (BPharm) and Diploma in Pharmacy (D.Pharm) programs. Become one of the top Pharmacy institutes that will be globally recognized as a center of excellence in the contemporary pharma-education Industry environment with a focus on nurturing and developing a sustainable pharma-economic growth of the society.
Our Placements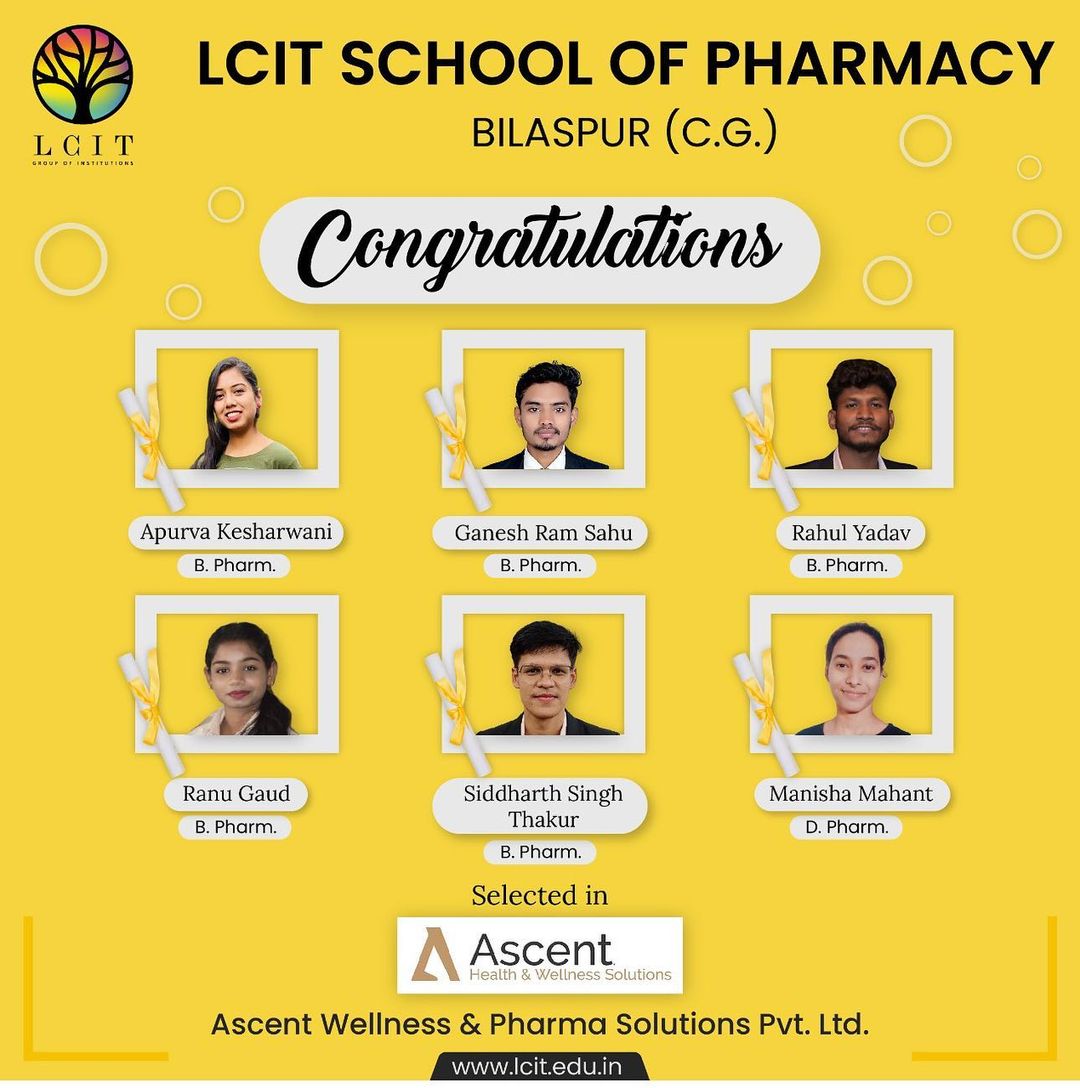 01 July 2022
02 February 2023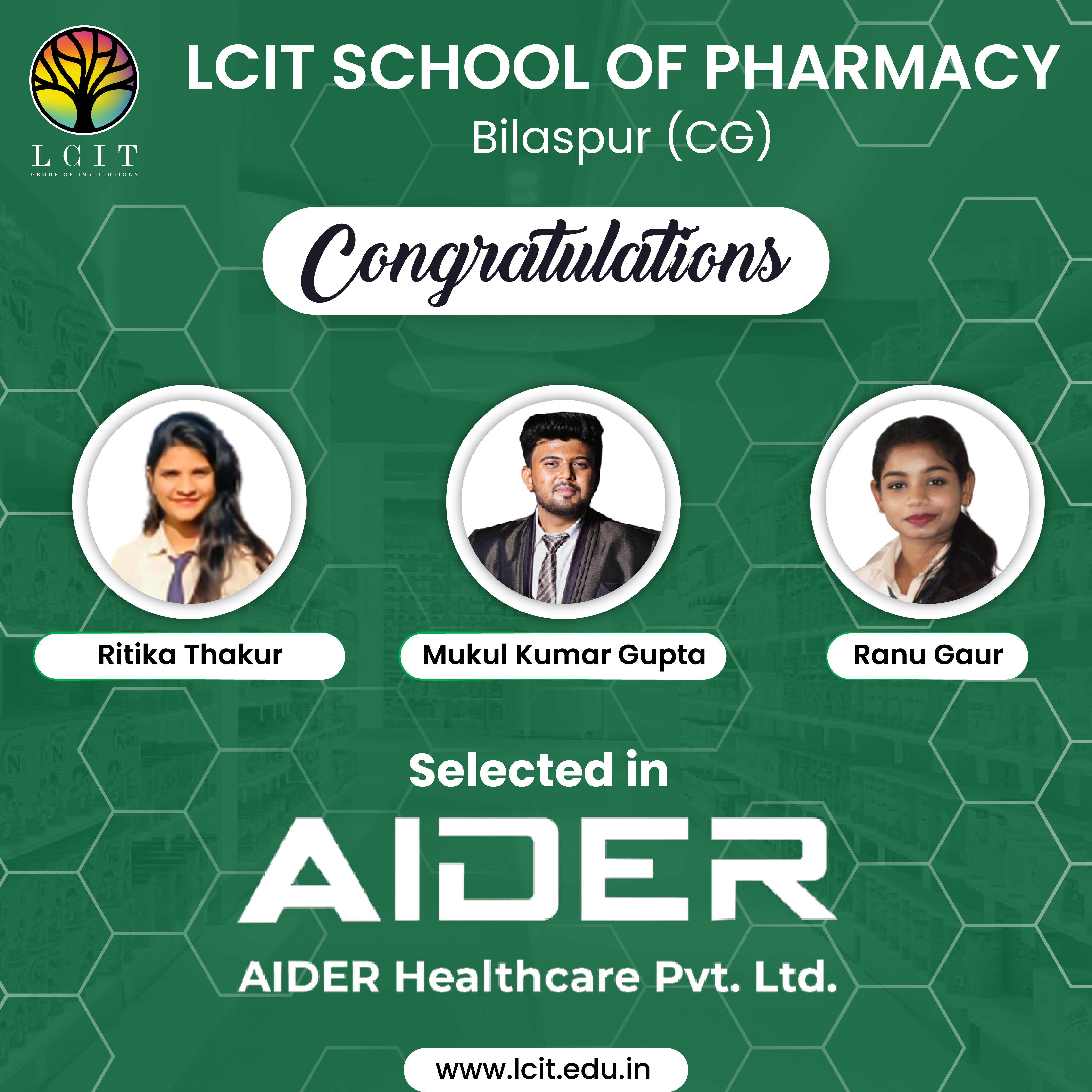 04 June 2022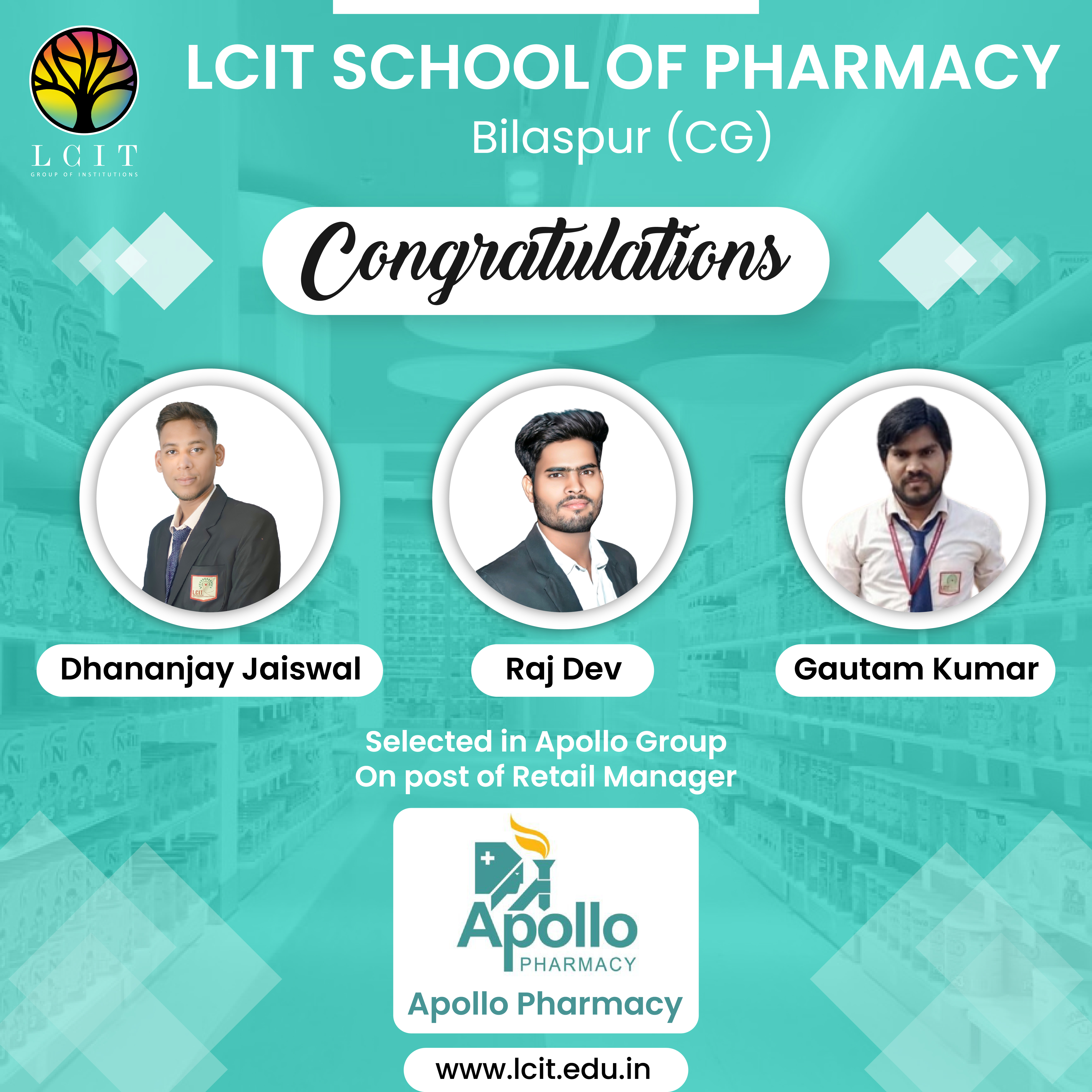 09 July 2022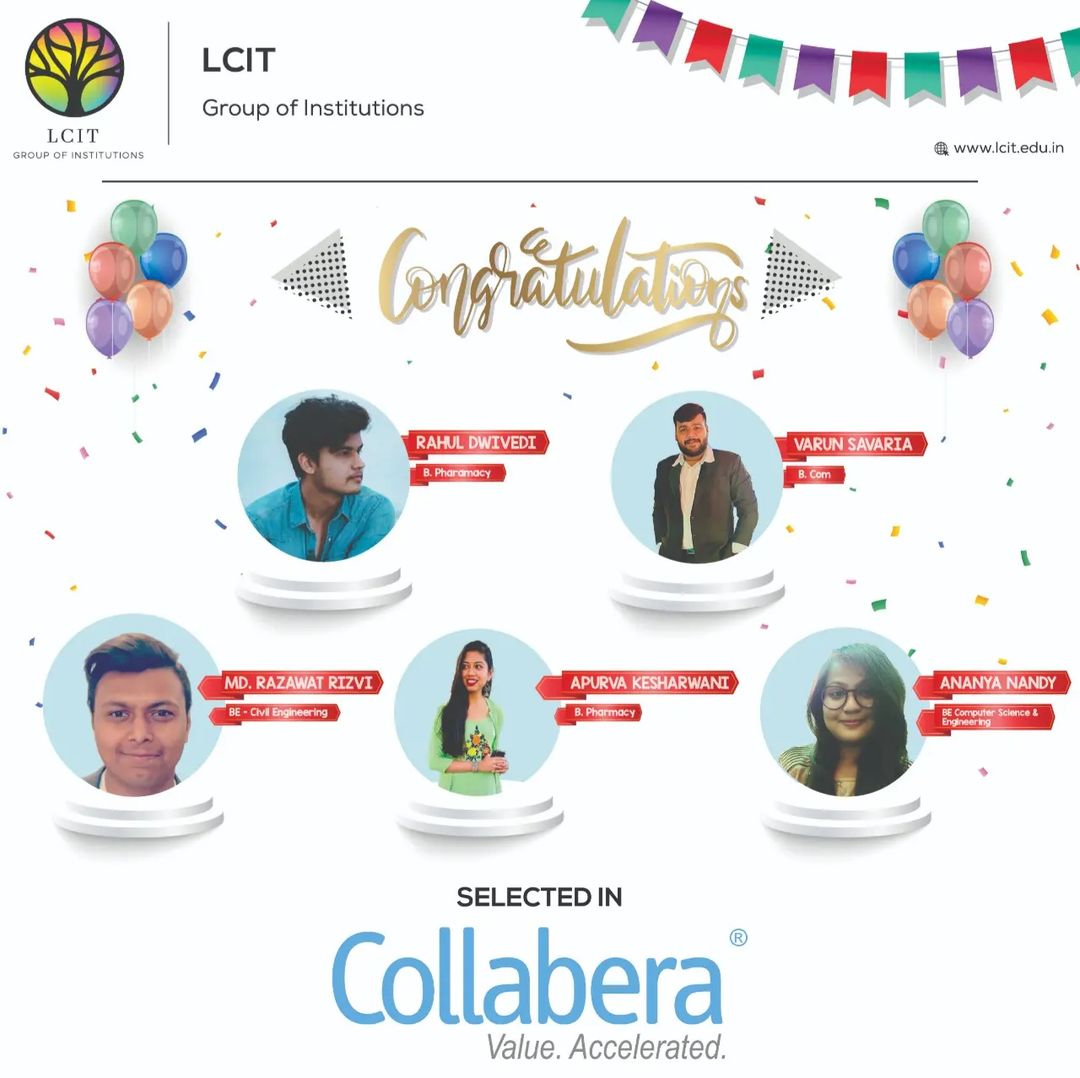 11 February 2022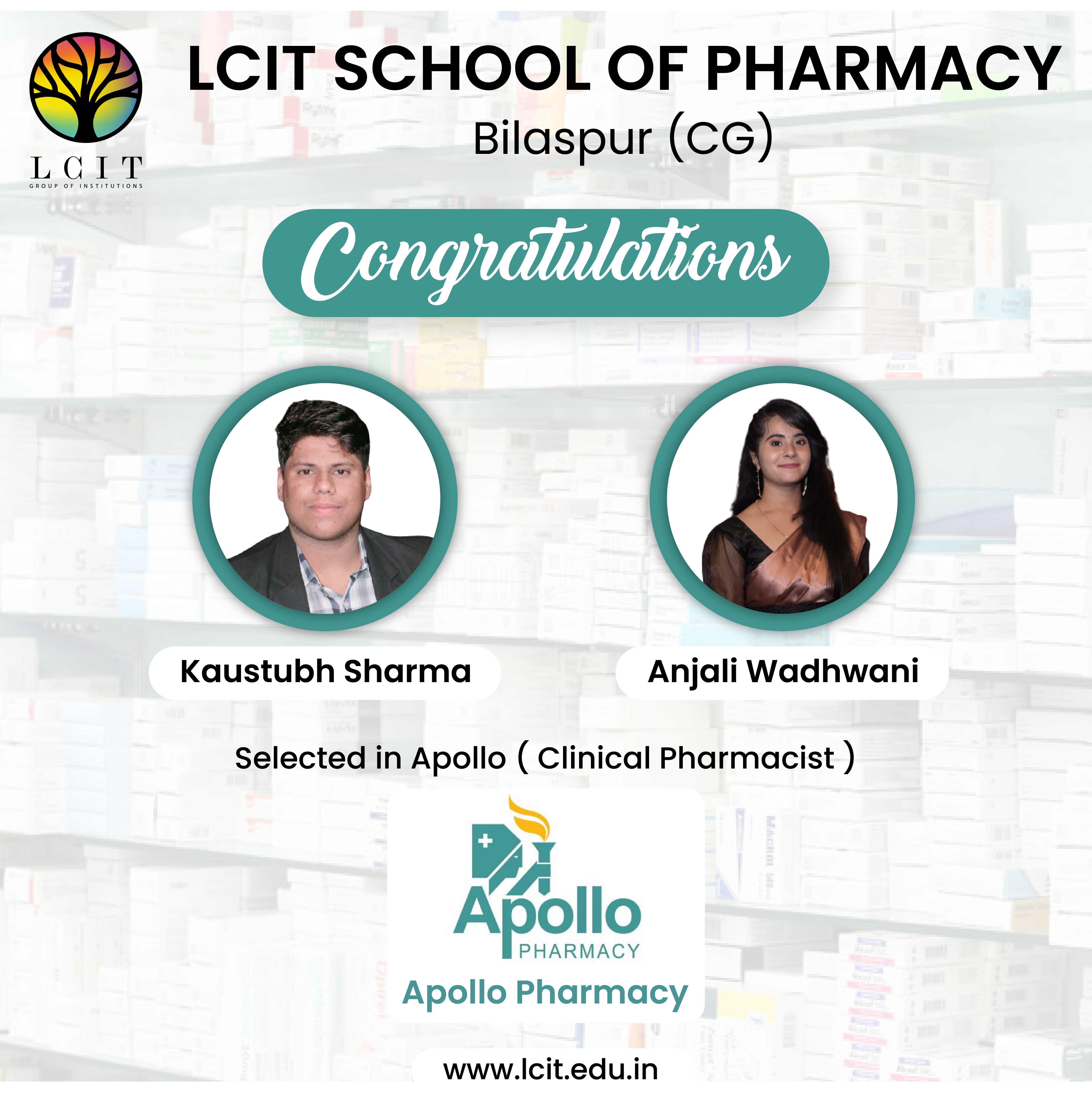 11 July 2022
News
shubham

Posted On:10th February 2022

this is for testing

News Title From CMS

Posted On:08th January 2022

This content is created from the CMS panel (without uploading photo)

News Heading Number 2

Posted On:04th January 2022

This is the content of the news
Testimony
This is a sample testimony just to check the database response how it works.
Mr. Ajay Sharma
B.Pharma(2019-20)
Apollo Pharmacy,New Delhi

LCIT School Of Pharmacy
Near High Cout, Raipur Road
Bodri, Bilaspur
Chhattisgarh, India
Pin: 495220
Contact No.: (+91) 7440217555(Office), 8602277995
Email: principallcit_sop@gmail.com
Web URL: https://www.lcitsop.edu.in
© Copyright 2021 LCIT Bilaspur. All rights reserved.