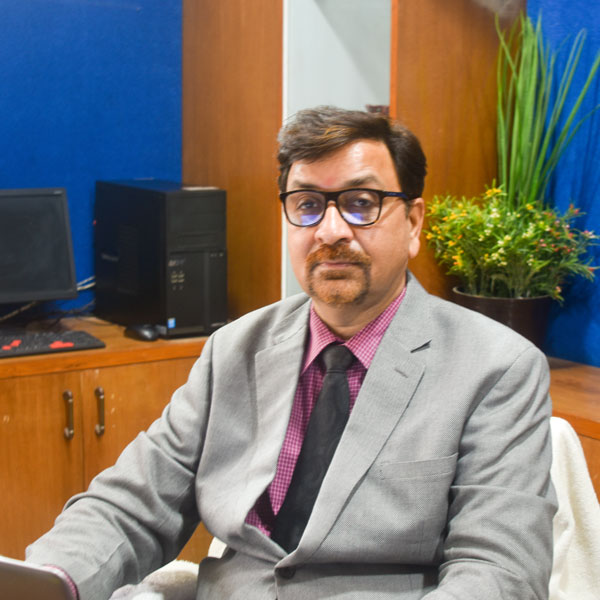 Director's Message
I extend a warm welcome to you as you explore the LCIT School of Pharmacy on behalf of the faculty, staff, and administration.
Our entire programme is geared around preparing students to be lifelong learners. Our faculty's considerable contributions to knowledge generation, their dedication to creating an exceptional learning environment, their delivery of high-quality education, and their attentive mentoring all contribute to our students' future success. Our ability to recruit outstanding faculty members has benefited us in our pursuit of excellence and growth into a renowned centre of learning.
To judge quality, there is no single criterion. A good educational institution seeks to maintain and improve its quality in all parts of its operations. Accordingly, the LCIT-SOP continues to equip students with the fundamentals of current knowledge while also instilling high values, all while working tirelessly to fulfil its purpose of providing students and academicians with the highest possible study, teaching, and research opportunities.
We seek to ensure that our students experience both the thrill and rigours of new discovery and develop inquiry, evaluation, and communication skills that will serve them well in the subsequent phases of their professions and lives.
To be successful nationally, regionally, and internationally, students' knowledge, creativity, collaborative efforts, and competitive spirits need to thrive. LCIT-SOP is committed to promote them along with academic independence and cultural diversity in order to attract new students and teachers.
I would like to invite you to seize this wonderful opportunity and join us in our efforts to actively contribute to the overall improvement of our increasingly globalised society.
Prof. (Dr.) Piyush Kant Pandey
Director, LCIT Group of Institutions

LCIT School Of Pharmacy
Near High Cout, Raipur Road
Bodri, Bilaspur
Chhattisgarh, India
Pin: 495220
Contact No.: (+91) 7440217555(Office), 8602277995
Email: principallcit_sop@gmail.com
Web URL: https://www.lcitsop.edu.in
© Copyright 2021 LCIT Bilaspur. All rights reserved.