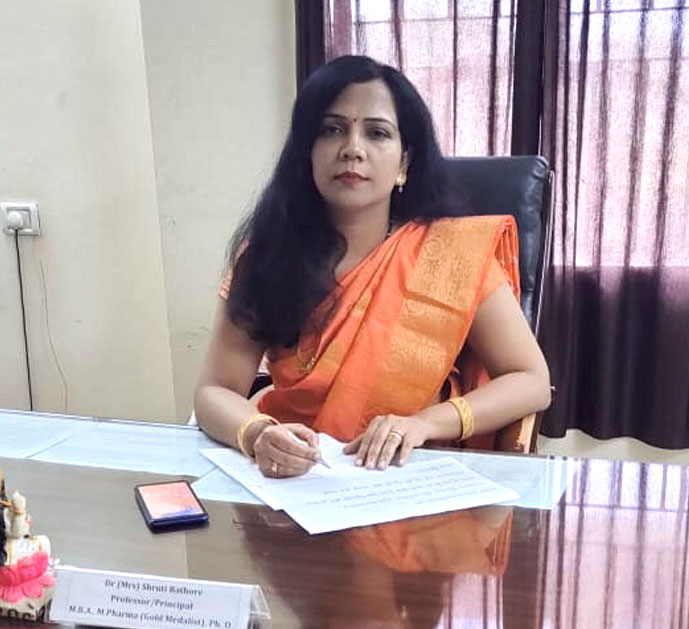 Principal's Message
On behalf of the entire LCIT School of Pharmacy, I am delighted to welcome you to our Institute website. Our commitment is to endow the students with innovative, in-depth, and high-level learning, develop their moral values, and empower them with the skills and attributes of an ingenious problem solver and critical thinker.
We prepare our students to confidently face the challenges of the highly competitive world and career progression and also nurture them to become responsible human beings who are able to effectively deliver the needs of a developing nation.
The institute has a highly qualified, committed, and talented teaching faculty who facilitate the students to keep abreast with academic challenges and developments. Our teaching-learning methods encourage inter-disciplinary approaches through innovation projects, conferences, seminars, talks, and workshops. Experiential learning techniques are used for the effective implementation of the curriculum.
LCIT School of Pharmacy ensures a friendly, supportive and safe environment through various measures that make the Campus a zero-tolerance-campus for ragging, sexual harassment, and smoking. The institute has also initiated many steps for the benefit and support of differently-abled students. I once again welcome you to the LCIT School of Pharmacy family. I hope you will spend the most amazing and memorable years of your life in our institute making bonds that will last a lifetime.
The roots of education are bitter, but the fruit is sweet?
All the Best!
Dr.(Mrs.) Shruti Rathor
Principal, LCIT School Of Pharmacy

LCIT School Of Pharmacy
Near High Cout, Raipur Road
Bodri, Bilaspur
Chhattisgarh, India
Pin: 495220
Contact No.: (+91) 7440217555(Office), 8602277995
Email: principallcit_sop@gmail.com
Web URL: https://www.lcitsop.edu.in
© Copyright 2021 LCIT Bilaspur. All rights reserved.