Webinar on Career Guidance: How to succeed in GPAT Exam?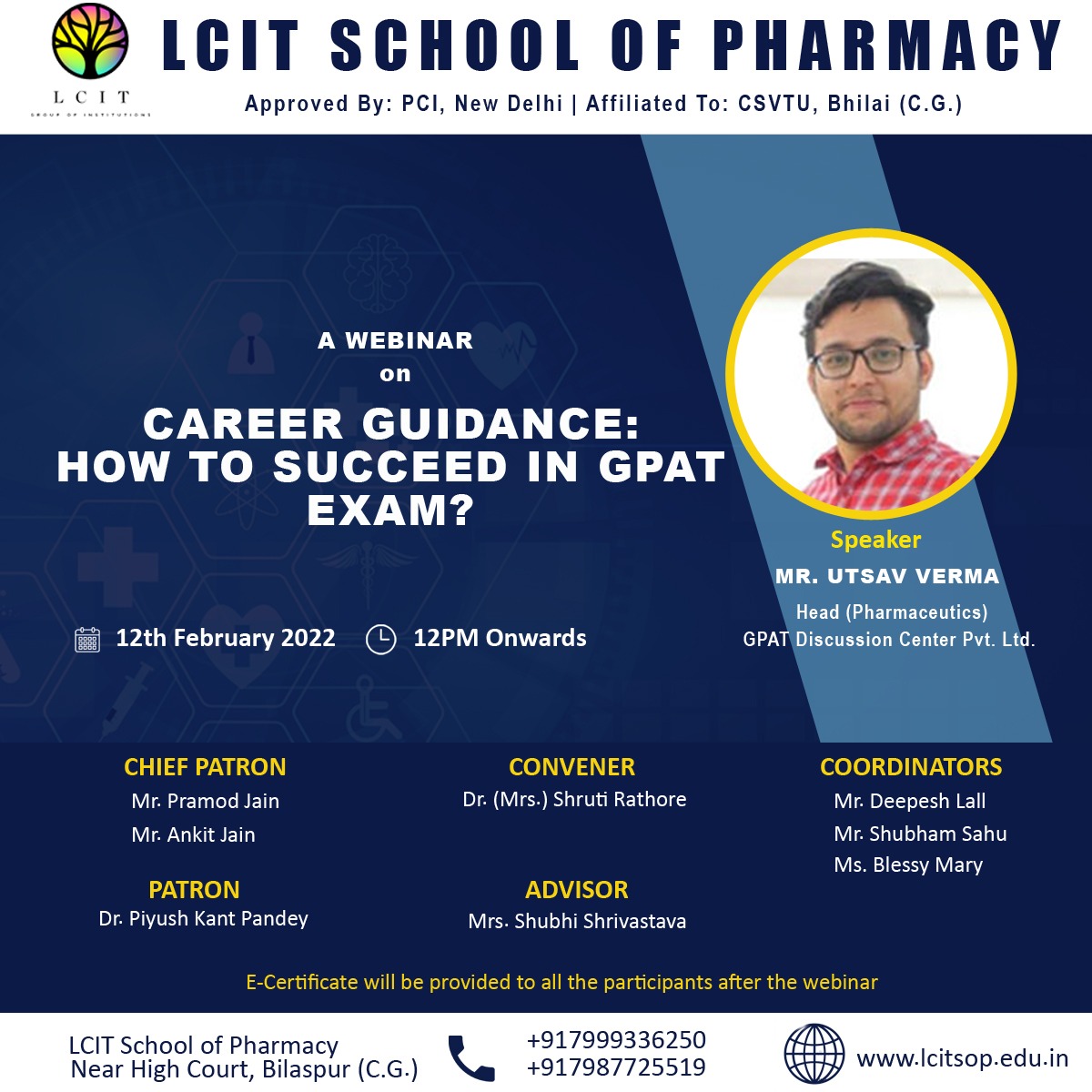 Event Date: 12February, 2022
LCIT School of Pharmacy is organizing a webinar on Career Guidance: How to succeed in the GPAT exam by Mr. Utsav Verma, head of Pharmaceutics of GPAT Discussion Center Pvt. Ltd. Webinar starts from noon onwards on 12th February 2021. It is an online event, and E Certificate will be provided to all the participants after the webinar. The joining link will be distributed on the WhatsApp group to join the webinar.

LCIT School Of Pharmacy
Near High Cout, Raipur Road
Bodri, Bilaspur
Chhattisgarh, India
Pin: 495220
Contact No.: (+91) 7440217555(Office), 8602277995
Email: principallcit_sop@gmail.com
Web URL: https://www.lcitsop.edu.in
© Copyright 2021 LCIT Bilaspur. All rights reserved.