Webinar on "Elimination of violence against women"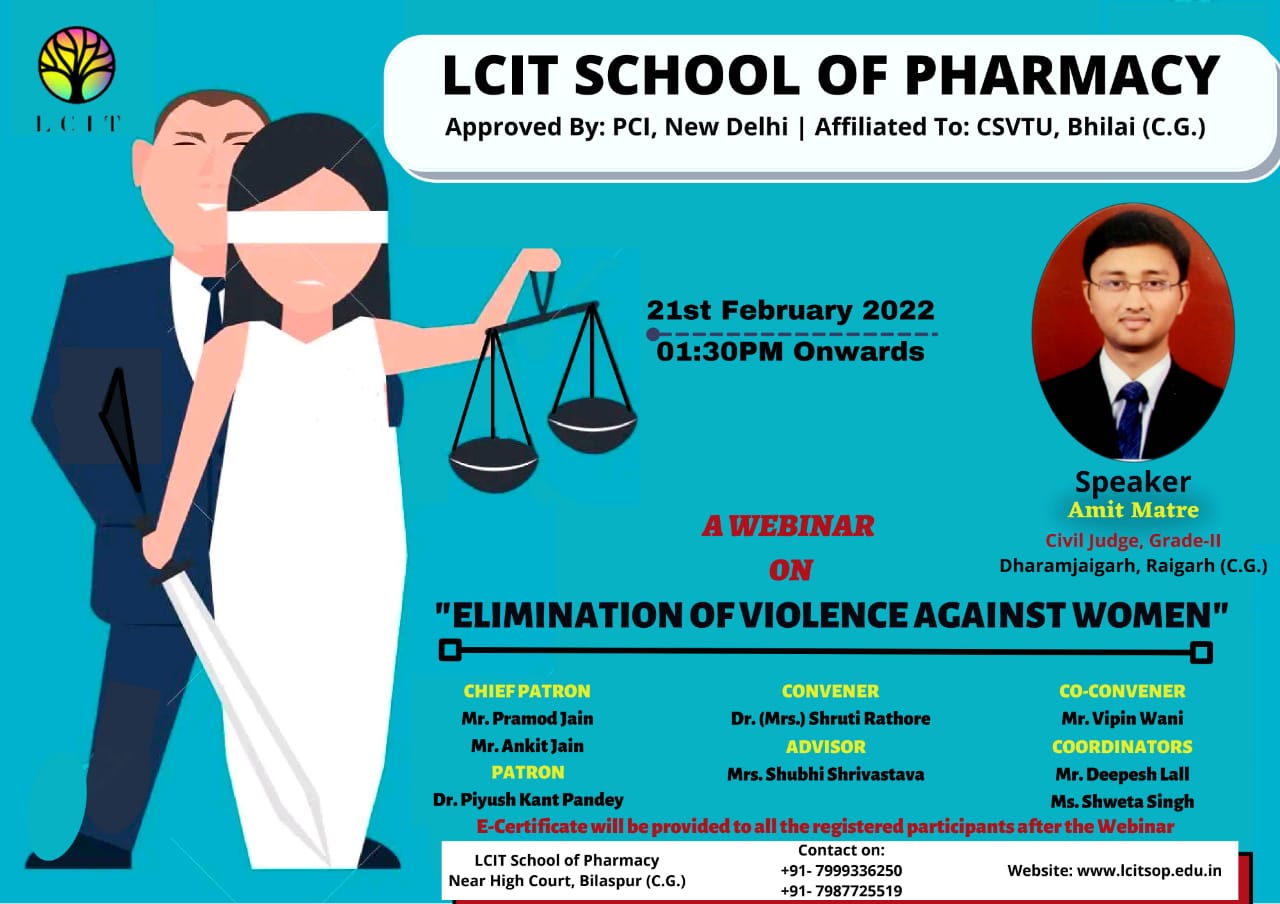 Event Date: 21February, 2022
LCIT School of Pharmacy is conducting a webinar on a very current topic which is "Elimination of violence against women", dated 21st February 2022 from 1:30 pm onwards, Mr. Amit Matre, Civil Judge Grade-II of Dharamjaigarh, Raigarh will be speaking and sharing his views on the above-mentioned topic. It is an online event, so an e-certificate will be provided to all participants after the webinar.

LCIT School Of Pharmacy
Near High Cout, Raipur Road
Bodri, Bilaspur
Chhattisgarh, India
Pin: 495220
Contact No.: (+91) 7440217555(Office), 8602277995
Email: principallcit_sop@gmail.com
Web URL: https://www.lcitsop.edu.in
© Copyright 2021 LCIT Bilaspur. All rights reserved.