Online National Symposium on Transforming into a professional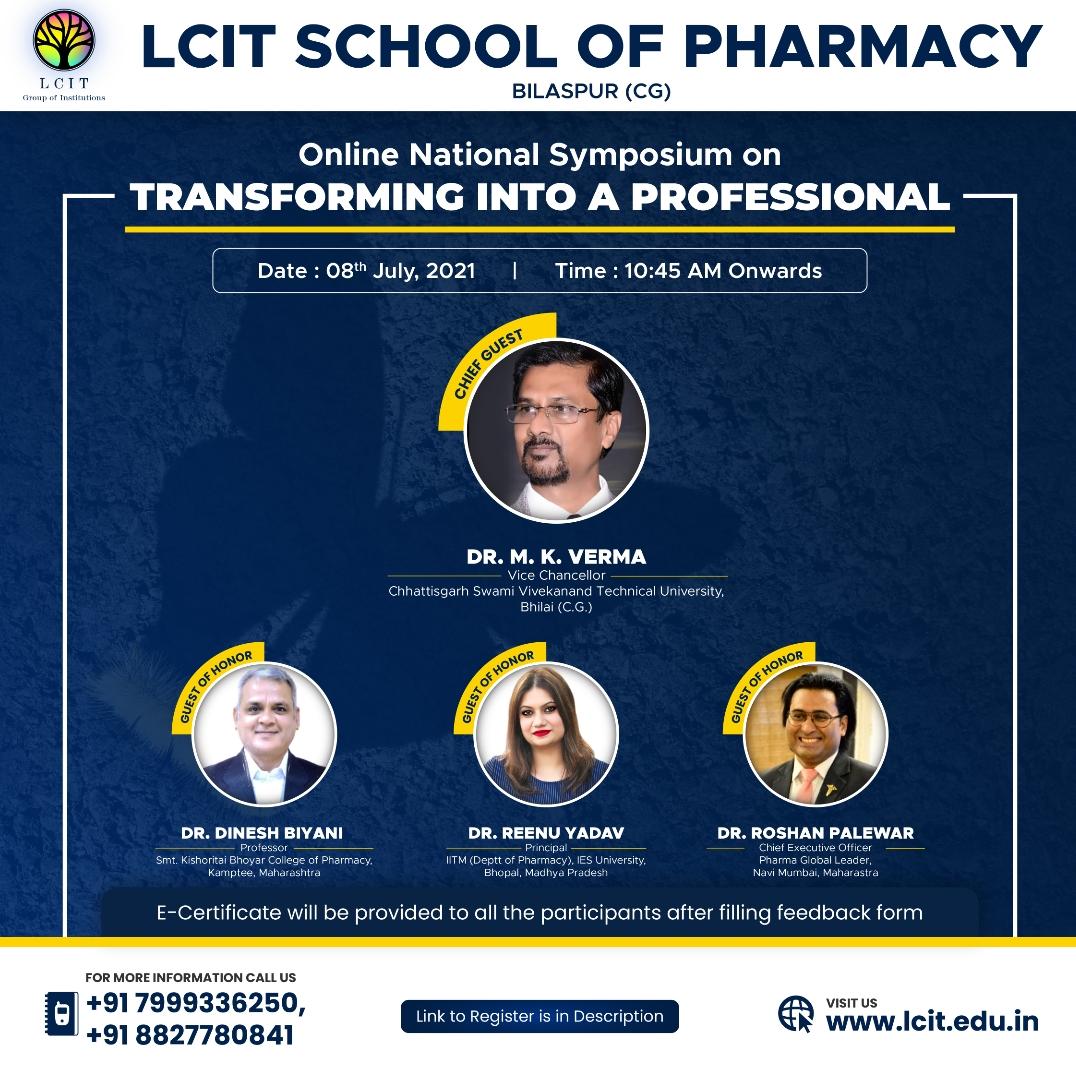 Event Date: 08July, 2021
An online national symposium on Transforming into a professional is going to be arranged by LCIT School of Pharmacy, Bilaspur (C.G.) on 8th July 2021 at 10:45 AM onwards.

LCIT School Of Pharmacy
Near High Cout, Raipur Road
Bodri, Bilaspur
Chhattisgarh, India
Pin: 495220
Contact No.: (+91) 7440217555(Office), 8602277995
Email: principallcit_sop@gmail.com
Web URL: https://www.lcitsop.edu.in
© Copyright 2021 LCIT Bilaspur. All rights reserved.